PERFORMANCE ENHANCEMENT
for GAMERS
» FASTER REACTIONS & DECISIONS
» BRAIN-BOOSTING PERFORMANCE
» IMPROVED MOOD, RECOVERY & SLEEP
» REDUCED STRESS & ANXIETY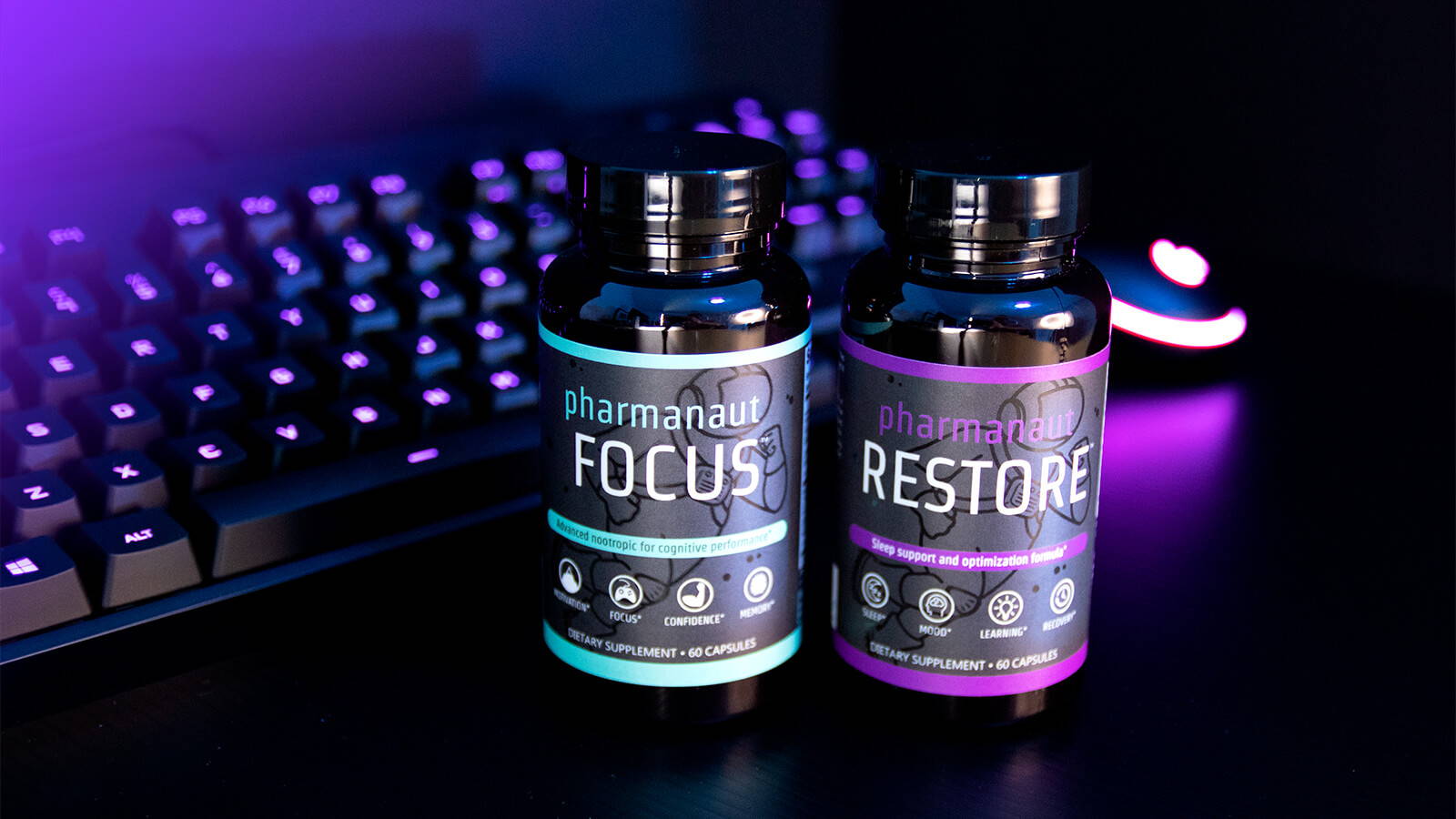 100% Satisfaction Guarantee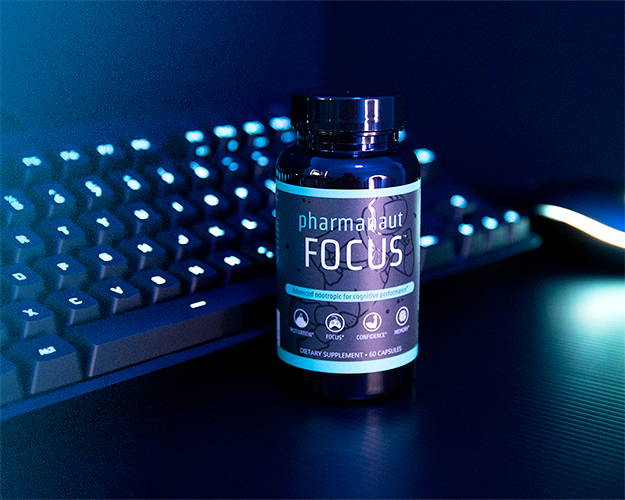 The only all-natural gaming performance supplement available, PHARMANAUT FOCUS is designed to help you dominate every arena you enter. FOCUS supports faster reaction times and decision speed, boosts cognitive performance, suppresses anxiety and improves alertness.
Find out why PHARMANAUT FOCUS is The Official Nootropic of Esports.
Ordering from Canada? Please use Amazon.com.
Recovery and sleep is the key to exceptional performance. PHARMANAUT RESTORE supports your body's natural recovery with power anti-inflammatories, magnesium to help you rehydrate and ingredients to not only help you sleep, but to get more out of the sleep you get.  
Learn more about how PHARMANAUT RESTORE can help you perform at your best.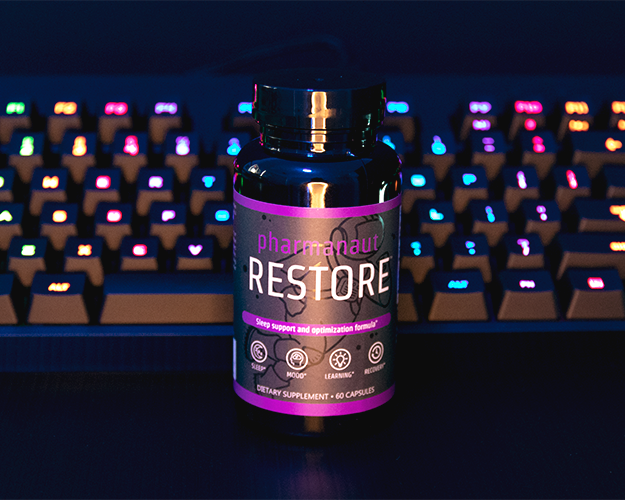 "Got my order about a week ago and the difference is massive. From the first dose, I felt locked in all day. It's much easier to get into a flow and stay alert and focused."
-JD 
"Works great for me. Improved my attention and seemed to help with anxiety after taking it for a couple weeks. Looking forward to trying th toerher products."
-Brian
"I tried melatonin for a long time but I wouldn't stay asleep and I had crazy dreams when taking it. With this, I get to sleep quickly and wake up rested. I don't feel as beat up from workouts anymore either. Recommended if you're looking for better sleep."
-John