Why Esports Needs Pharmanaut Labs
We've had a lot of questions about Pharmanaut Labs since we launched in June. "So, it's Adderall, right?" (It isn't.) "Pills for gamers? Seriously?" (Yes, seriously.) As more money flows into esports, in the form of sponsorships and prize money, the pressure to win increases and so will the lengths competitors take to reach the podium.
Today's esports competitors practice between 8-10 hours every day, often making 500 decisions and actions - or more - each minute. Continuously processing and reacting to new tactical input puts a huge strain on competitors.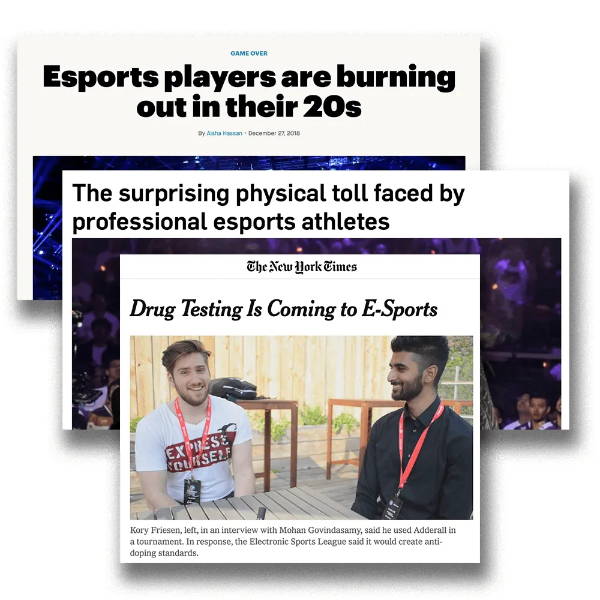 Many competitors are reacting by engaging in their own form of performance enhancement using pharmaceuticals like Adderall and Ritalin. But these powerful stimulants have equally powerful side effects: cardiac issues, stroke and liver failure, not to mention irritability, apathy, mania and depression.
We wanted a better way to improve gamers' performance without sacrificing both short- and long-term health.
Years of research into nootropics gave us the necessary background to deliver what gamers need to perform at the highest levels:
» Intense focus that suppresses the noise of practice and competition
» Faster decisions and reactions, and
» Brain-boosting energy to support tactical decision making
All that without the crash and jitter of energy drinks and pixie-dust gamer powders.
Pharmanaut Focus Ingredients
Pharmanaut Focus contains eight active ingredients and is manufactured in a cGMP and FDA-certified facility.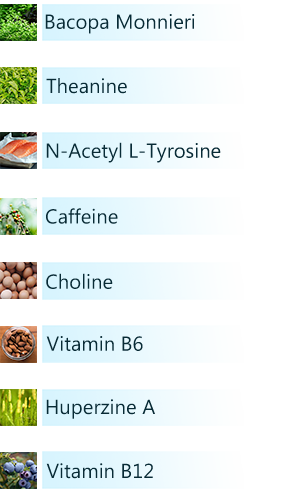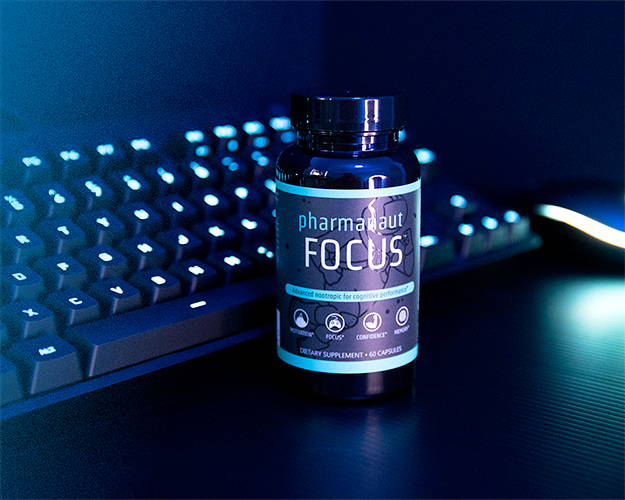 The only all-natural gaming performance supplement available, PHARMANAUT FOCUS is designed to help you dominate every arena you enter. FOCUS supports faster reaction times and decision speed, boosts cognitive performance, suppresses anxiety and improves alertness.